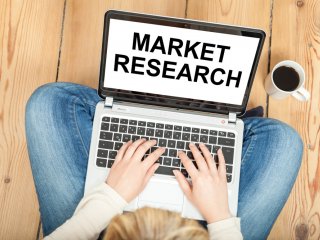 Description
Objectives
Outline
Materials
Approvals
System Requirements
Watch a Demo
What does the term marketing mean to you as a consumer? We are exposed to thousands of advertising messages. We develop needs, research solutions, evaluate options, make purchases, and experience satisfaction or disappointment. Marketing has two facets – first, it's a philosophy or perspective and second – it's an organizational function and set of processes. Our Principles of Marketing course introduces students to the concepts and processes of marketing and takes them deeper into the inner workings of marketing.
After completing this course you should be able to:
Define marketing concepts and aspects of the marketing environment
Recall strategies used within global decision making
Recognize the fundamentals of supply chain management and managing products
List how to identify target markets and environments by analyzing demographics and consumer behavior
Recall the basics of communication, social media, and public relations and how it relates to marketing
Principles of Marketing Module 1   
Overview of Marketing
What is Marketing?
Marketing Management Philosophies
Differences Between Sales and Market Orientations
Why Study Marketing?
Nature of Strategic Planning
Strategic Business Units
Strategic Alternatives
Competitive Advantage
Setting Marketing Plan Objectives
Principles of Marketing Module 2
Ethics and the Marketing Environment
The Concept of Ethical Behavior
Ethical Behavior in Business
Corporate Social Responsibility
Cause-Related Marketing
External Marketing Environment
Social and Demographic Factors
Growing Ethnic Markets
Economic Factors
Technology and Innovation
Political, Legal, and Competitive Factors
Principles of Marketing Module 3   
Global Decisions and Decision Making
Multinational Firms
External Environment Faced by Global Marketers
Global Marketing by the Individual Firm
Global Marketing Mix
Impact of the Internet
Importance of Consumer Decision Making
Postpurchase Behavior
Cultural and Social Influences on Consumer Buying Decisions
Principles of Marketing Module 4
Segmenting and Targeting Markets
Business Marketing
Trends in B-to-B Internet Marketing
Major Categories of Business Customers
Business vs. Consumer Markets
Types of Business Products
Importance of Market Segmentation
Criteria for Successful Segmentation
Bases for Segmenting Consumer and Business Markets
Strategies for Selecting Target Markets
CRM as a Targeting Tool
Positioning
Principles of Marketing Module 5
Marketing Research and Product Concepts
Role of Marketing Research
Steps in a Marketing Research Project
Growing Importance of Mobile Research
Scanner-Based Research
When Should Marketing Research be Conducted?
Types of Consumer Products
Product Items, Lines, and Mixes
Branding and Packaging
Principles of Marketing Module 6
Managing Products and Nonprofit Organization Marketing
Importance of New Products
New-Product Development Process
The Spread of New Products
Product Life Cycles
Importance of Services
How Services Differ from Goods
Service Quality
Relationship Marketing in Services
Internal Marketing in Service Firms
Nonprofit Organization Marketing
Principles of Marketing Module 7
Supply Chain Management and Retailing
Supply Chain Integration
Key Processes of Supply Chain Management
Sustainable Supply Chain Management
Marketing Channels and Channel Intermediaries
Channel Structures
Types of Retailers and Retail Operations
Rise of Nonstore Retailing
Retail Operations Models
Executing a Retail Marketing Strategy
Principles of Marketing Module 8
Marketing Communications and Public Relations
Role of Promotion in Marketing Mix
Marketing Communication
Goals of Promotion
Integrated Marketing Communications
Major Types of Advertising
Creative Decisions in Advertising
Medial Decisions in Advertising
Public Relations
Sales Promotion
Principles of Marketing Module 9
Sales Management, Social Media, and Pricing Concepts
Sales Environment
Personal and Relationship Selling
Sales Management
Customer Relationship Management
Creating and Leveraging a Social Media Campaign
Evaluation and Measurement of Social Media
Social Behavior of Consumers
Pricing Objectives
Demand Determinant Price
The Legality of Price Strategy
**Outlines are subject to change, as courses and materials are updated.**
Ed4Career is committed to being both environmentally conscious and making it easier for you to study! We're making your education mobile! All of our textbooks are now provided as eTextbooks. You can access them on your laptop, tablet, or mobile device and can study anytime, anywhere.
The move away from physical books to eTextbooks means you get the latest, most up-to-date version available. This also makes your training more accessible, so you can study anywhere you have your phone or tablet. The best part is that all materials are included in your training cost so there are NO extra fees for books!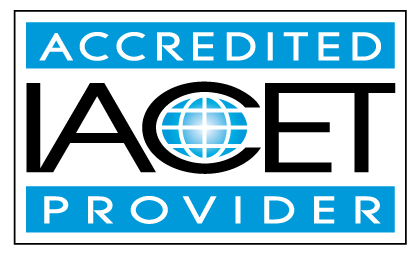 Ed4Career has been approved as an Accredited Provider by the International Association for Continuing Education and Training (IACET). In obtaining this accreditation, Ed4Career has demonstrated that it complies with the ANSI/IACET Standard which is recognized internationally as a standard of good practice. As a result of the Accredited Provider status, Ed4Career is authorized to offer IACET CEUs for courses and programs that qualify under the ANSI/IACET Standard.
The Continuing Education Unit (CEU) was created by IACET as a measurement of continuing education. One (1) IACET CEU is equal to ten (10) contact hours of participation in an organized continuing education experience under responsible sponsorship, capable direction, and qualified instruction. Under IACET's care, the IACET CEU has evolved from a quantitative measure to a hallmark of quality training and instruction. For more information on IACET, visit iacet.org.
Internet Connection
Broadband or High-Speed - DSL, Cable, and Wireless Connections
*Dial-Up internet connections will result in a diminished online experience. Classroom pages may load slowly and viewing large audio and video files may not be possible.
Hardware Requirements
Processor - 2GHz Processor or Higher
Memory - 1 GB RAM Minimum Recommended
PC Software Requirements
Operating Systems - Windows 7 or higher
Microsoft Office 2013 or higher. Also, you could use a general Word Processing application to save and open Microsoft Office formats (.doc, .docx, .xls, .xlsx, .ppt, .pptx)
Internet Browsers - Google Chrome is highly recommended


Cookies MUST be enabled
Pop-ups MUST be allowed (Pop-up Blocker disabled)

The Kindle Reader App or VitalSource Bookshelf App are needed for many of our courses (No special equipment needed. This can be downloaded for FREE onto your computer.)
PowerPoint Viewer (if you do not have PowerPoint)
QuickTime, Windows Media Player &/or Real Player
MAC Software Requirements
Operating Systems - Mac OS x 10 or higher with Windows
Mac office programs or a Word Processing application to save and open Microsoft Office formats (.doc, .docx, .xls, .xlsx, .ppt, .pptx)
Internet Browsers- Google Chrome is highly recommended


Cookies MUST be enabled
Pop-ups MUST be allowed (Pop-up Blocker disabled)

The Kindle Reader App or VitalSource Bookshelf App are needed for many of our courses (No special equipment needed. This can be downloaded for FREE onto your computer.)
PowerPoint Viewer (if you do not have PowerPoint)
Adobe PDF Reader
Apple QuickTime Media Player