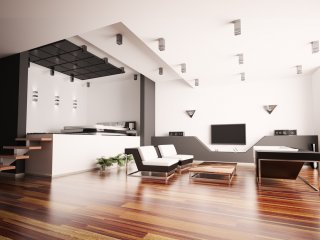 Course Type:
Instructor Led - 4 Weeks Long
Description
Objectives
Outline
Materials
Approvals
System Requirements
Do you dream about creating picture-perfect rooms, but do not quite know how to achieve them?  Do you desire better functioning spaces for your working, playing or living?  Do you wish you could express your personal style better?  Our Home Decorating course will get you up to speed on what you need to know about decorating with style while staying within your budget.  Our course contains all of the basics-including how to figure out what you can spend; how to spend it; and the latest and greatest styles, trends, and technology. 
* You have 4 weeks to complete this course from date of your enrollment.
** Course Subject to Change.
After completing this course, you should be able to:
Recall the basics of starting up a project and planning strategies for bringing your vision to life
Identify decorating styles, substances and background ideas
Recognize ways to tackle the easy and tough rooms
Differentiate between art and accessories and how to wrap up decorating projects
Home Decorating Module 1
Basic Planning and Creating Surface Interest
Successful decorating is equal parts down-to-earth practical matters and heavenly inspiration.  Module one will provide you with the basics of starting your projects, no matter how small or large.  It will prepare you for the true joys of decorating. Also included in module one is a look at how to shape your space and create surface interest by working with colors, patterns, and texture.  
Bringing Your Vision to Life
Planning Your Budget
Evaluating Your Space
Understanding Design Principles
Eyeing Color Basics
Applying Pattern Basics
Feeling Your Way Through Textures
Troubleshooting Basics
Home Decorating Module 2
Style, Substance, and Creating Backgrounds
Even professional designers admit that it's often easier to design for others than themselves.  Favorite colors change, furniture choice changes, and you are often fickle in your decisions.  Module two will look at the process of self-discovery so that you end up with the room you wanted all along.  Also included in module two is the essential information you need for creating the perfect background. 
Living with Historic Decorating Styles
Decorating with Contemporary Styles
Determining Your Personal Decorating Style
Finding Out about Furniture
Creating Wonderful Walls
Finding Fabulous Floors
Sprucing Up Ceilings
Dressing Up Windows
Lively Lighting
Home Decorating Module 3
Tackling the Tough and the Easy Rooms
The kitchen, bath, and home offices are perhaps the most challenging spaces to decorate because they demand technical knowledge concerning fixtures, appliances, and the mechanics to support them.  Module three will provide you with the help you need to get these spaces right the first time! Also included in module three is decorating ideas for what is considered the easy spaces: living rooms, bedrooms, and dining rooms.  
Cooking Up Your Dream Kitchen
Beautifying Your Bathroom
Setting Up Your Home Office
Styling Serene Bedrooms
Creating Your Living Room
Designing for Dining
Transforming Bonus Areas
Home Decorating Module 4
Accessorizing and Tips of the Trade
Can you imagine a room without art, lamps, ceramic bric-a-brac, candles, press pillows, throws, and so on? We treat art differently than accessories and in module four, we will discuss these differences.  Also included in module four is hands-on ideas and know-how's that will send you scurrying to your tools of choice to get started on your home decorating ideas! 
Acquiring and Arranging Art
Accentuating Your Style
Ten Quick and Easy Centerpieces
Ten Tips for Leftover Wallpaper
Ten Favorite Sources
Ed4Career is committed to being both environmentally conscious and making it easier for you to study! We're making your education mobile! All of our textbooks are now provided as eTextbooks. You can access them on your laptop, tablet, or mobile device and can study anytime, anywhere.
The move away from physical books to eTextbooks means you get the latest, most up-to-date version available. This also makes your training more accessible, so you can study anywhere you have your phone or tablet. The best part is that all materials are included in your training cost so there are NO extra fees for books!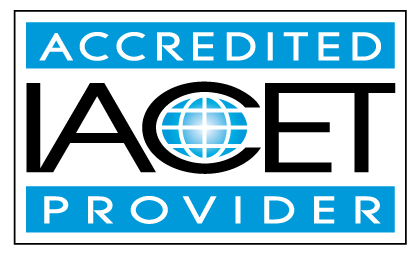 Ed4Career has been approved as an Accredited Provider by the International Association for Continuing Education and Training (IACET). In obtaining this accreditation, Ed4Career has demonstrated that it complies with the ANSI/IACET Standard which is recognized internationally as a standard of good practice. As a result of the Accredited Provider status, Ed4Career is authorized to offer IACET CEUs for courses and programs that qualify under the ANSI/IACET Standard.
The Continuing Education Unit (CEU) was created by IACET as a measurement of continuing education. One (1) IACET CEU is equal to ten (10) contact hours of participation in an organized continuing education experience under responsible sponsorship, capable direction, and qualified instruction. Under IACET's care, the IACET CEU has evolved from a quantitative measure to a hallmark of quality training and instruction. For more information on IACET, visit www.iacet.org.
Internet Connection
Broadband or High-Speed - DSL, Cable, and Wireless Connections
*Dial-Up internet connections will result in a diminished online experience. Classroom pages may load slowly and viewing large audio and video files may not be possible.
Hardware Requirements
Processor - 2GHz Processor or Higher
Memory - 1 GB RAM Minimum Recommended
PC Software Requirements
Operating Systems - Windows 7 or higher
Microsoft Office 2013 or higher. Also, you could use a general Word Processing application to save and open Microsoft Office formats (.doc, .docx, .xls, .xlsx, .ppt, .pptx)
Internet Browsers - Google Chrome is highly recommended


Cookies MUST be enabled
Pop-ups MUST be allowed (Pop-up Blocker disabled)

The Kindle Reader App or VitalSource Bookshelf App are needed for many of our courses (No special equipment needed. This can be downloaded for FREE onto your computer.)
PowerPoint Viewer (if you do not have PowerPoint)
QuickTime, Windows Media Player &/or Real Player
MAC Software Requirements
Operating Systems - Mac OS x 10 or higher with Windows
Mac office programs or a Word Processing application to save and open Microsoft Office formats (.doc, .docx, .xls, .xlsx, .ppt, .pptx)
Internet Browsers- Google Chrome is highly recommended


Cookies MUST be enabled
Pop-ups MUST be allowed (Pop-up Blocker disabled)

The Kindle Reader App or VitalSource Bookshelf App are needed for many of our courses (No special equipment needed. This can be downloaded for FREE onto your computer.)
PowerPoint Viewer (if you do not have PowerPoint)
Adobe PDF Reader
Apple QuickTime Media Player